The Great Western Hospitals NHS Trust - Swindon
Swindon is set in the rolling hills of the Cotswolds to the North and West, the Upper Thames valley to the East, and the Marlborough Downs to the South. Its surrounding countryside is dotted with rolling hills, pretty villages and enticing rural pubs. Swindon is a thriving town whose economy is built on engineering, light industry and services. There are excellent local schools, local sporting and golfing facilities, and there is a thriving local theatre and two large cinema complexes. Other cultural opportunities abound in London, Bristol, Oxford and Bath, all of which are within one hour's travelling time.
The Great Western Hospital opened on 3 December 2002, has a turnover of £160 million and employs 3,100 staff. There are 435 beds with a 60-bedded Intermediate Care Unit on site. The Trust catchment population is currently approximately 340,000. The population of the Borough of Swindon is around 200,000 and is rapidly growing and is projected to continue to do so.
Services provided on site include; general medicine, respiratory medicine, oncology, cardiology and cardiac catheterisation and angioplasty, rheumatology, gastroenterology, endocrinology, medicine for the elderly, dermatology, clinical haematology, paediatrics, genitourinary medicine, renal dialysis, general surgery, orthopaedics, ophthalmology, ENT, oral surgery, obstetrics and gynaecology. There are comprehensive diagnostics including MRI/CT and PACS with digital imaging. An IT system has been installed which provides an advanced Patient Administration System, electronic patient records and GP links.
ED Staffing
Consultants – 11 (2 x LTFT)
Middle grade - 10 (3 x  Specialist Registrars, 6x Senior Clinical Fellows, 1 x Specialty Doc)
Junior staff – 20 (F2, ACCS and GPVTS, clinical teaching fellows & clinical fellows).
Workload
The Emergency Department (ED) is a busy DGH that sees ~ 84,000 new pts/year and deals with a wide variety of presentations from major trauma to minor injuries. There is a separate Paediatric ED which accounts for ~ 25% of the attendances.
The dept is a Trauma Unit which deals with approx. 150 trauma calls per year. There is a Trauma team led by the ED senior and we are part of both Severn (Southmead Hospital) & Thames Valley (John Radcliffe, Oxford) Trauma Networks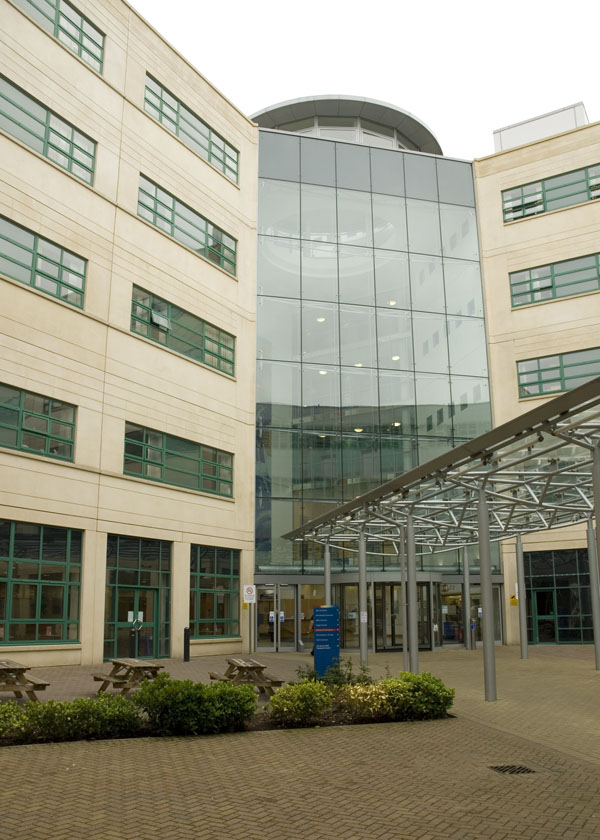 The department has a state of the art Resuscitation room with overhead x-ray facilities, a chest pain assessment unit with rapid access to cath. labs and an observation ward. In addition, there are Emergency Nurse Practitioners, a 'Front Door' Team (to facilitate early discharge), MH Liaison and Alcohol liaison nurses based within the Department.
The department recently converted to electronic note keeping (2015) and is supported by a digital PACS system to view images.
The ED provides an excellent opportunity for learning Emergency Medicine. The dept. has a wide range of presentations from major trauma to minor injuries (both adult and paediatric). There has been a shift towards an increasing majors workload over the past few years especially ill medical patients & elderly presentations but there is good support from consultants (seven-day shop floor presence).
We are trained in assessing patients for Stroke Thrombolysis 24/7 with support from our Stroke team during the day.
The dept. has its own Ultrasound machine for FAST scanning and vascular access.
We have medical students from Bristol & Oxford attached to the department at various times of the year.
Education
Every trainee is allocated an Educational Supervisor to facilitate the learning environment & opportunities
There is a weekly teaching programme for juniors (F2/GPVTS) on Thurs afternoons and for Registrars on Wed afternoons
The dept. is involved in Severn Deanery Regional Training for Registrars (ST4+) and ACCS trainees and regularly host training days in our Academy
There is a registrar's room in ED with access to computers to facilitate educational opportunities and is large enough to accommodate the departmental teaching.